Air Force
Kiwi Blue is the RNZAF (Royal New Zealand Air Force) parachute team who are all instructors at the RNZAF parachute training base in Auckland.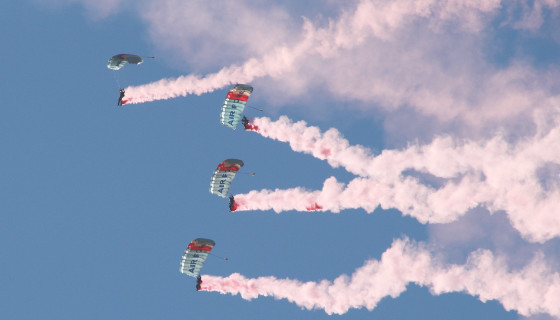 Four members of the team parachute to the ground, trailing smoke. Unfortunately the wind contions stopped them from doing their usual stacking move. The did, however, all land fairly close to the target on the airfield.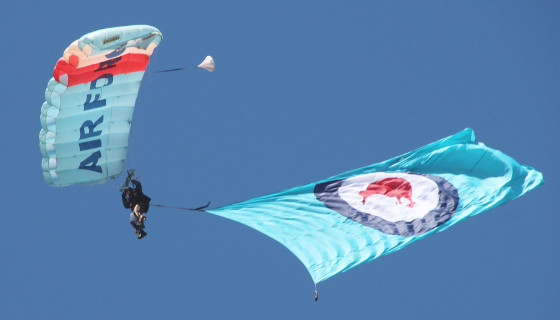 One member of the Kiwi Blue team flew the Royal New Zealand Air Force paratrooper flag instead of the smoke.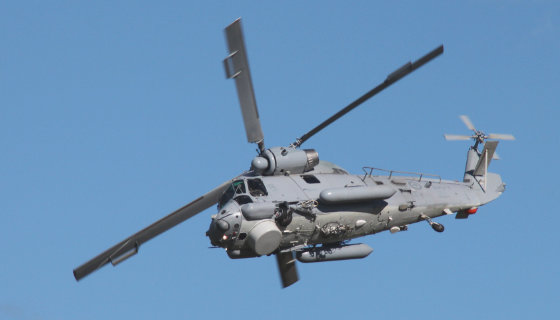 The Kaman SH-2 Super Seasprites are operated by the New Zealand Navy but maintained by the Air Force. New Zealand has used these American built helicopters since 2001.
Sources: NZDF, Wikipedia: Seasprite, Classic Fighters Omaka 2017 Programme.