Other Planes
There were many other aircraft flown at the show, including this (top of page) awesome Mk IV Spitfire. The Mk IV used a Griffon engine producing up to 2050 hp. This is the beast which Tim Wallis was almost killed in when he crashed it at take-off in 1996.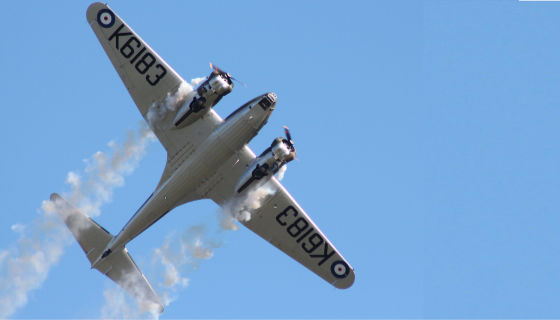 The Avro Anson was introduced in 1936 and used by the RAF up to 1968. It was a multi-role aircraft but primarily a trainer, and over 11,000 were produced. It was powered by two Armstrong Siddeley Cheetah IX seven cylinder air-cooled radial engines, producing 350 horsepower (260 kW) each.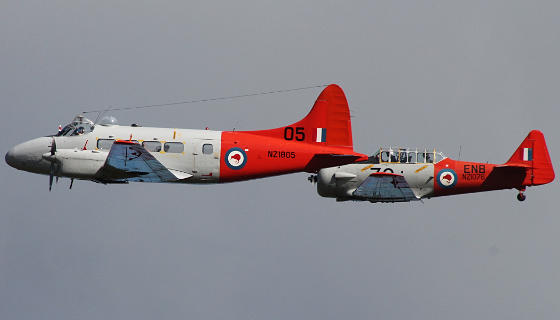 The Devon (left, above) was a military variant of the de Havilland Dove. Various military versions of the Dove were produced. It was a successful design, with over 500 being made from 1946 to 1967. The Harvard (right, above) is one of the most widely flown aircraft at New Zealand shows. It was used as a trainer by the RNZAF.
Sources: Wikipedia: Avro Anson, Wikipedia: Devon, Classic Fighters Omaka 2017 Programme.