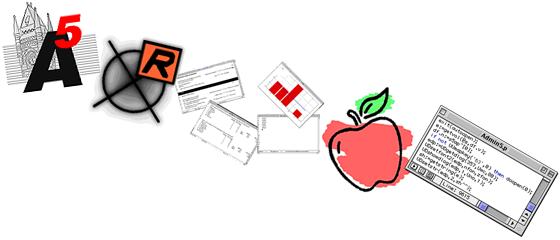 Admin Radial QPrint FoodAn Projects List (Up to OJB's Mac Page)
Choose Admin for information on my powerful student administration program for universities and schools. It stores student information, calculates and analyzes results, draws graphs, etc. Try Radial to find out more about my specialised graphing and analyzing program for examining data in a unique way. Go to QPrint for details on my easy-to-use but powerful questionnaire creation and analysis program. Try FoodAn for information about my Food Analysis program which is useful for both research and teaching. To see a complete list of my programs and other projects go to my Projects List.





Contact: OJB, OJB@mac.com. Features: Blog, RSS Feeds, Podcasts, Feedback, Log. Modified: 05 Sep 2003. Hits: 30,213,708.