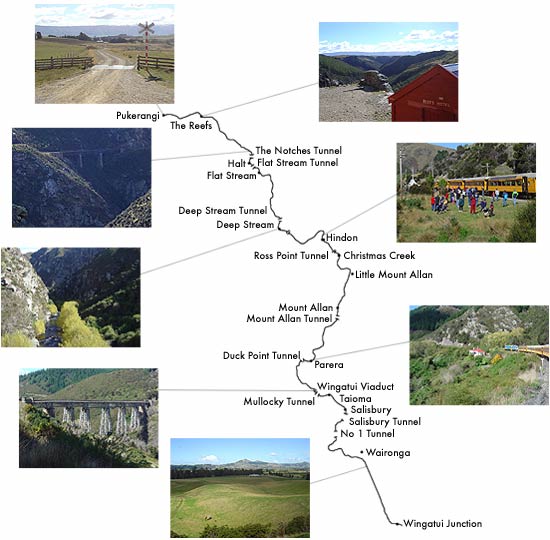 Pukerangi Reefs Notches Deep Stream Hindon Parera

Wingatui Viaduct Taieri Plain (Up to OJB's NZ Photos Page)
These photos are from the Taieri Gorge train trip which follows the old railway line into Central Otago. The line is only used for this tourist trip now, and follows some spectacular and rugged scenery over many viaducts and through numerous tunnels. Note that to see the trip in the usual direction taken (from Dunedin to Pukerangi) you should start at the bottom of this screen.